Maryland Assessment Group 2017 Conference

November 15, 2017 - November 17, 2017
Clarion Resort Hotel & Conference Center
10100 Coastal Highway (101st Street)
Ocean City , MD 21842
1-800-638-2100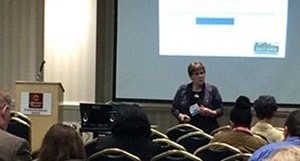 Conference Information
Maryland Assessment Group Fall Conference
"Setting the Baseline"
November 15-17, 2017

Clarion Conference Center, Ocean City, MD

ONLINE REGISTRATION IS NOW CLOSED.
Onsite registration will open Wednesday morning, 11/15 at 9:00am. You will be able to pay by credit card, check or purchase order onsite.
MAG Conference Individual Registration - $220.00
MAG Presenter Registration - $185.00
Please visit the www.magonline.net website for more information.
Conference Registration Fees
MAG accepts payment by credit card, check or purchase order. If paying by purchase order, please send your invoice to the appropriate department for payment.

Payment must be postmarked no later than November 6, 2017.
Please note, the Early Bird Registration fee of $210 is only good through September 1st. The rate will increase to $220 at that time. Register early to take advantage of the discounted rate.
Cancellation Policy: Participants canceling their registrations on or before November 1st will receive a full refund less an administrative fee of $60.00. After November 1st, registration fees are nonrefundable.

| | |
| --- | --- |
| MAG Conference Individual Advance Registration (after September 1st) | $220.00 |
Cancellation fee - on or before November 01, 2017- $60.00. No refunds after November 01, 2017.
Pre-Conference Sessions and Included Meals
Pre-Conference Sessions
To build on the themes introduced during the 2016 conference with Dylan Wiliam, MAG is offering a special Pre-Conference Session from 10:30 AM - 3:30 PM on Wednesday, November 15th.

Featured Presenters
Mr. Michael Toth
Artificial intelligence is developing so fast that 50% of existing jobs will be automated over the next 10 years and our economy has evolved faster than our education system. We need to create 'future-proof skills' for today's students. Join Michael Toth, respected researcher, and author of Who Moved My Standards, School Leadership for Results, as well as other titles on instruction, as he explores how to transform classrooms from traditional to 21st century future-proof classrooms. You'll leave with an inspired vision for your school and district.
Dr. David Sousa

Technology is changing our brains and the effects are even more pronounced in the brains of our students. One thing is perfectly clear: to ensure that today's students succeed, educators must change the way they teach. Join Dr. David Sousa, a highly-respected consultant in educational neuroscience and author of Engaging the Rewired Brain and Brain Friendly Assessments, for an intriguing session that explores how to leverage what we know about the functions of the brain to make the greatest impact on your students.

A lunch break, including a complimentary box lunch, will be provided.
Following is the list of Pre-Conference Sessions:
| | | | | | |
| --- | --- | --- | --- | --- | --- |
| November 15, 2017 | 10:30 AM | - | 03:30 PM | MAG 2017 Pre-Conference Session | $110.00 |
Click here to view/print a description of the above Pre-Conference Sessions.
Included Meals
Several meals are included in the conference fee. In order that we have an accurate count, please choose the meals you will attend. You will receive tickets for the meals you have chosen in your registration packet.
For a complete description of conference meals click the link below.
Following is the list of Included Meals:
| | | | | |
| --- | --- | --- | --- | --- |
| November 15, 2017 | 06:00 PM | 07:30 PM | Welcome Dinner & Keynote Session | $0.00 |
| November 16, 2017 | 07:30 AM | 09:00 AM | Thursday Breakfast with Exhibitors | $0.00 |
| November 16, 2017 | 11:30 AM | 01:00 PM | Thursday Lunch w/Speaker and Doorprizes | $0.00 |
| November 16, 2017 | 06:30 PM | 08:30 PM | Thursday Dinner | $0.00 |
| November 17, 2017 | 10:00 AM | 12:00 PM | Friday Brunch w/Speaker | $0.00 |
Click here to view/print a description of the above functions.
Hotel Reservations
A special group rate has been negotiated with the conference hotel.
The Clarion Resort Fontainebleau Hotel & Conference Center
10100 Coastal Highway, Ocean City, MD 21842 (101st Street and Coastal Highway); 1-800-638-2100; Clarion Website
This oceanfront hotel is the conference headquarters for MAG 2017. Rooms have either two double beds or one king bed, most with pull-out sofa bed. One, two and three bedroom condos are available in a separate building. Maid service is not included with the condos. Indoor pool and exercise facility on premises.
$92.00 Single or Double occupancy hotel room
$92.00 One bedroom condo
$132.00 Two bedroom condo
$172.00 Three bedroom condo
All reservations must be made by October 24, 2017 for these rates. All rates are per room, per night.
For reservations, please call the hotel toll-free at 1-800-638-2100 and request the MAG Conference group rate -or- download reservation form.

A deposit equal to one night's room and tax will be required to hold your reservation. You will receive confirmation directly from the Clarion.
The deposit is refundable if reservation is cancelled at least 72 hours prior to arrival and a cancellation number is obtained. There will be no refunds for early check-out.